As I previously mentioned, Brendan, Tom, and I got the stomach flu. Once we got better we headed to Virginia. And apparently took the germs with us. Dad, Grandma, and Mom all got it, too. So, we didn't get to spend as much time with family as we had hoped. We spent a lot of time trying to get out of the house and avoid getting sick again ourselves. But we did manage to squeeze in some play time.
He loved getting into Greatie's coffee table drawer.
Big T and Diane had a good time playing. And fed us dinner twice.
Lauren came to play. She said Brendan was her first baby cousin since she's been a "grown up kid."
And Grammy played some more.
Great-Great Aunt Elsie played so Mommy could eat some dinner. Brendan took a liking to her.
He took some good naps.
And went swinging.
And sliding.
And did some more playing.
He really liked getting Greatie's feet.
He played with some more cousins. Kyle brought him a big bag full of new toys.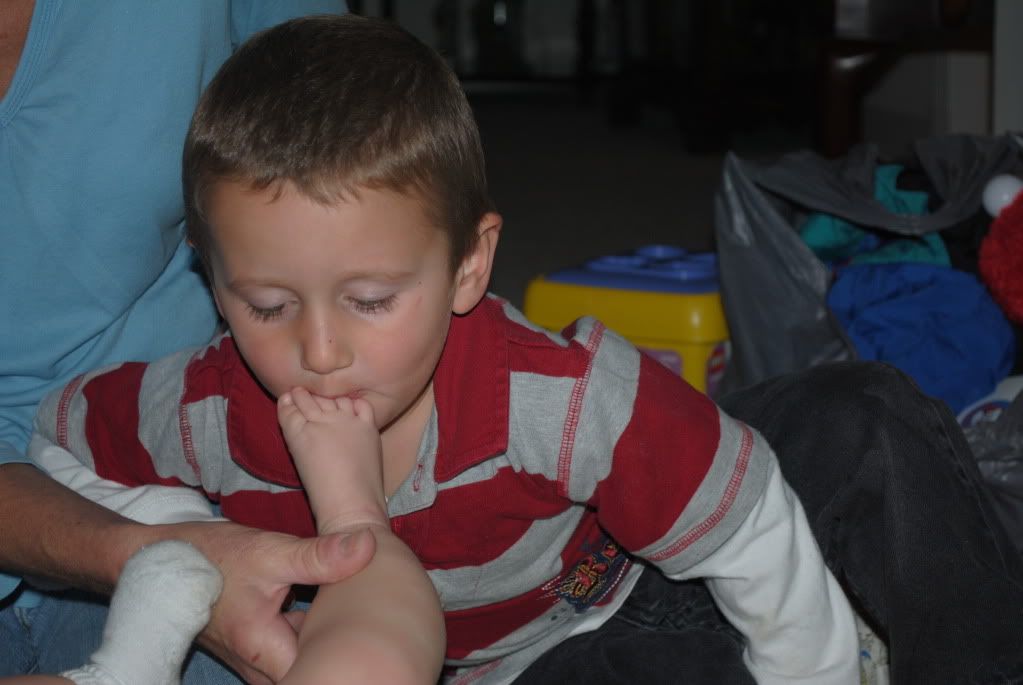 Kyle kissing Brendan's toes.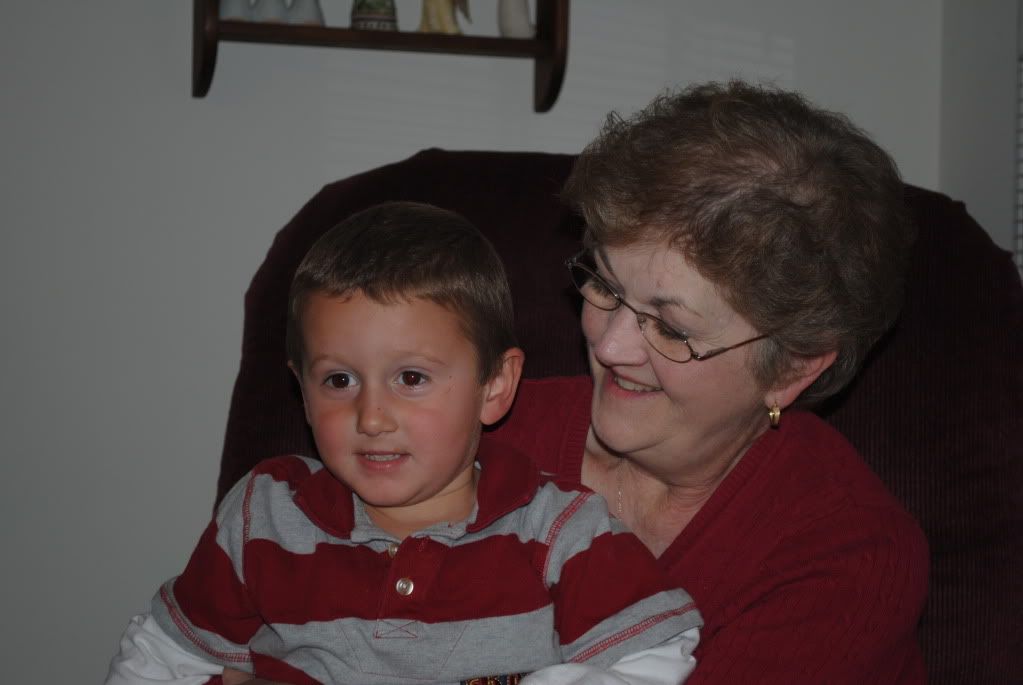 Blake is such a mess. He wanted some Coke and when I told him that they were mine and he had to give me a hug if he wanted Coke, he sat back down and said he changed his mind.
In addition to half of the family getting the flu (thanks to us), Grandad had a stroke right before we were going to leave to head back. Thank goodness we hadn't yet hit the road. I didn't realize until just now that I didn't get any pictures of Brendan with him. This trip did not turn out the way we originally intended it to, but we all made the best of it. We headed back home a couple days later than we expected. I was grateful to be able to be at the hospital with Dad, who is now doing much better.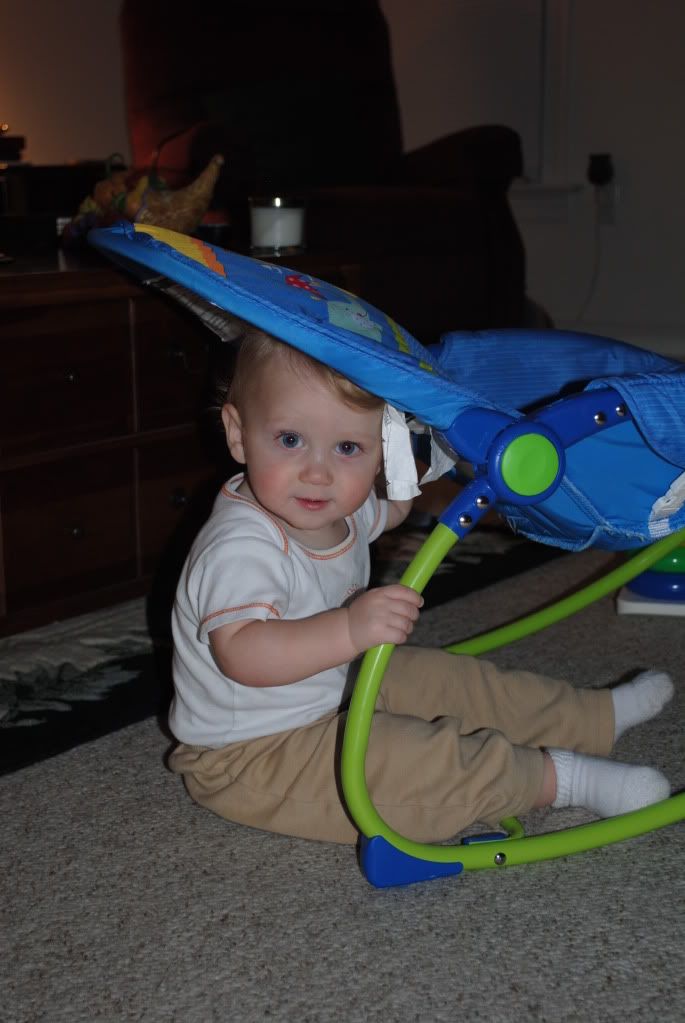 Well, our phones have been turned off. The internet is going soon. I have no idea what I'm going to do when the TV is turned off and I can no longer count on the Sprout channel. Our stuff is getting packed up Wednesday and we move into our temporary quarters on base. I'm getting anxious but am still excited. I think I'm just ready to GET there and get the traveling part over!