I had high hopes for this first week of homemaking. Sadly, things did not turn out as I expected. SOMEbody got us all sick. One of the perils of having a child in daycare is having him bring every illness home. I cried about this in the pediatraician's office (more than once), and have been reassured that it is inevitable and will either happen now, or once he goes to kindergarten. He typically brings home the run of the mill cough and runny nose. This time it was worse. Much worse. But we are all three on the mend and are getting ready to head home for a visit before our big move.
Here are a few pictures from our first week at home.
We have such a good baby. He has even gotten good at going to sleep on his own. I will put him in his bed and once he's quiet for a while I'll go check on him and cover him up. This was the first time he had fallen asleep snuggling a stuffed animal.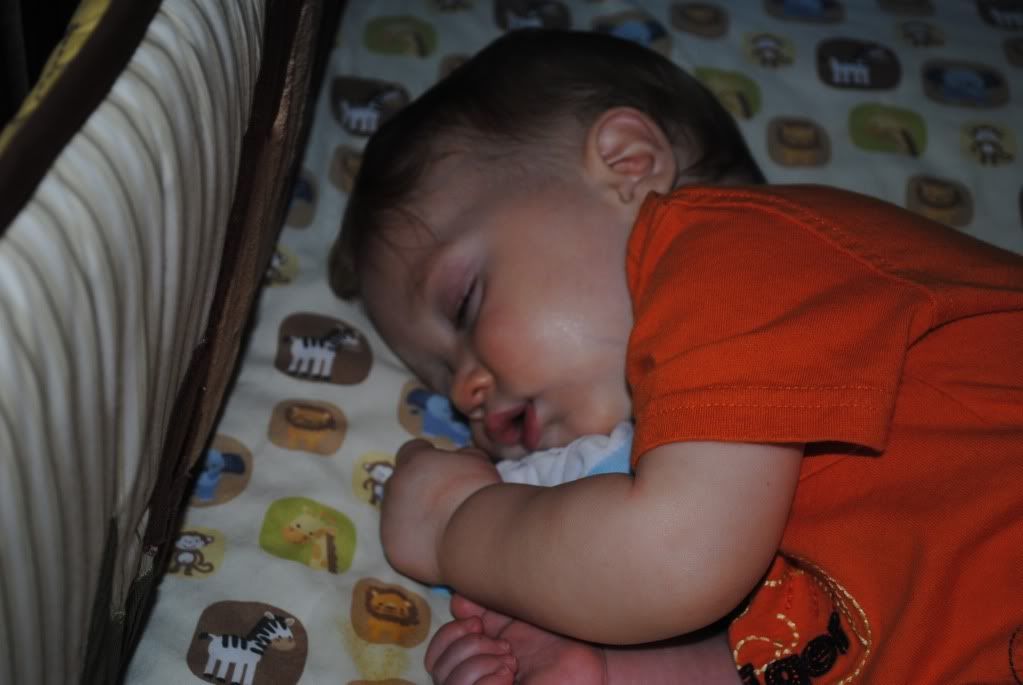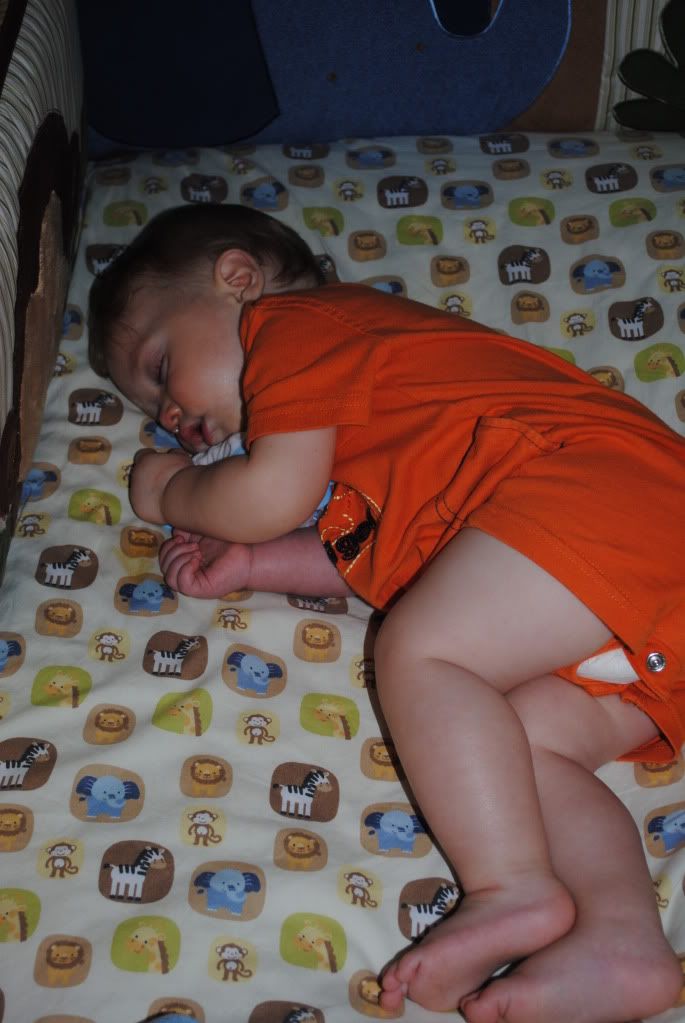 Of course, I think this is extra sweet since I still sleep with a baby blanket. Yeah, you read that right.
Sometimes I put him in his bed for a nap and he simply plays until he has had enough. Then he hollers for me to come get him. This is what I found one afternoon this week.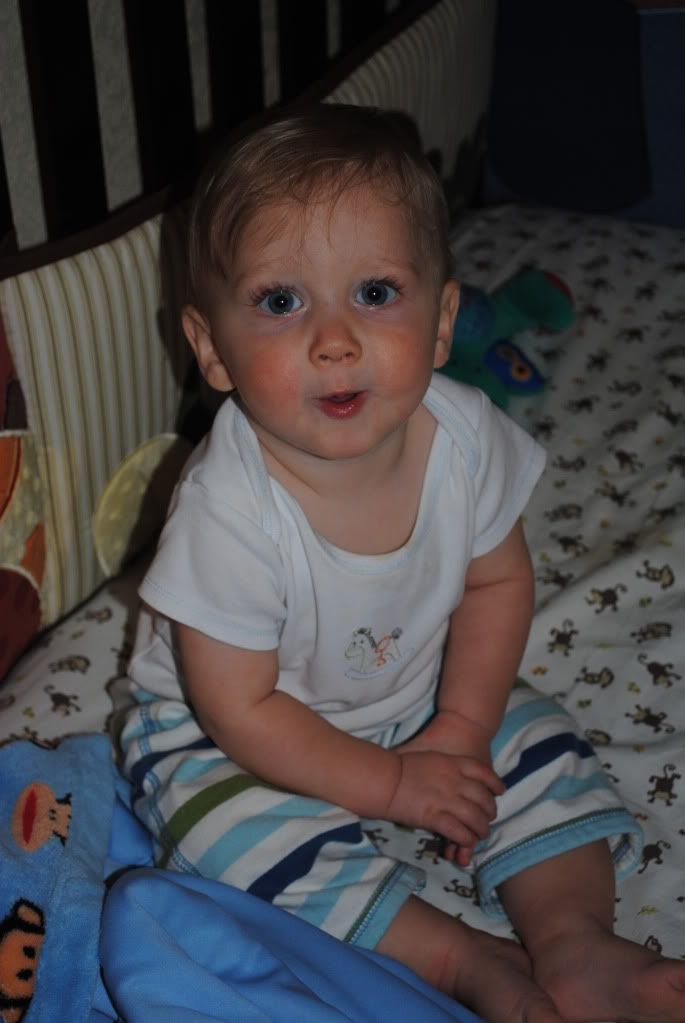 The little buzzard figured out how to get into a sitting position on his own! Of course, that was photo worthy.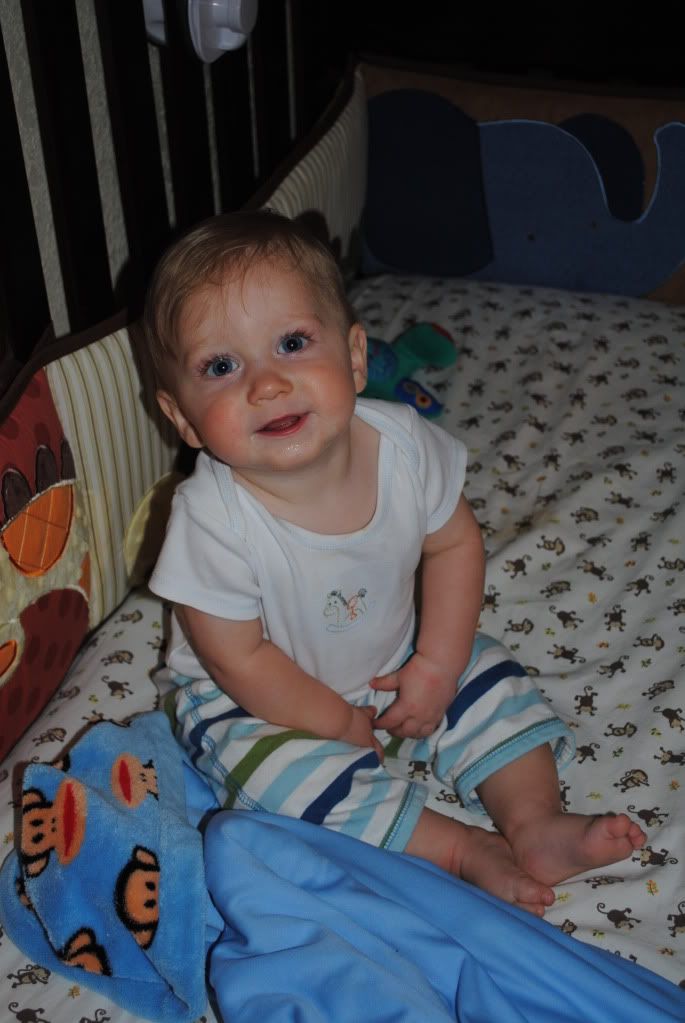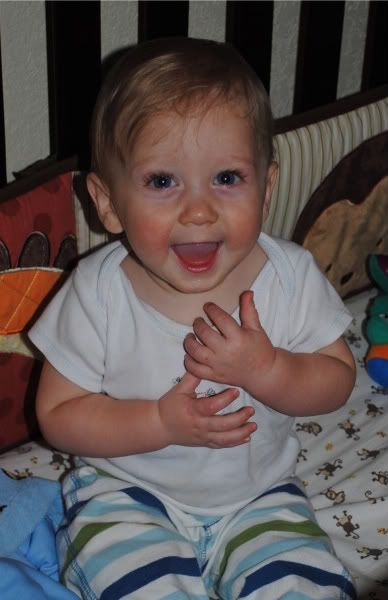 Wednesday was the worst day for Tom and me. We had both been up sick all night. Thank goodness for such a good baby. He pretty much played on his own all day. Well, since then he has been a little cranky. Why? You may ask. I think it's because he's getting his first tooth. Finally. Unfortunately, I have no pictures of it, but we can see it. And we can feel it.
Yesterday morning we had to scramble to get our first shipment of necessities ready to be shipped to Japan. Off went Brendan's crib. And high chair. And bouncer. It's quite difficult entertaining a baby without the majority of the stuff he's used to. Last night Daddy (genius that he is) decided Brendan needed something new to do.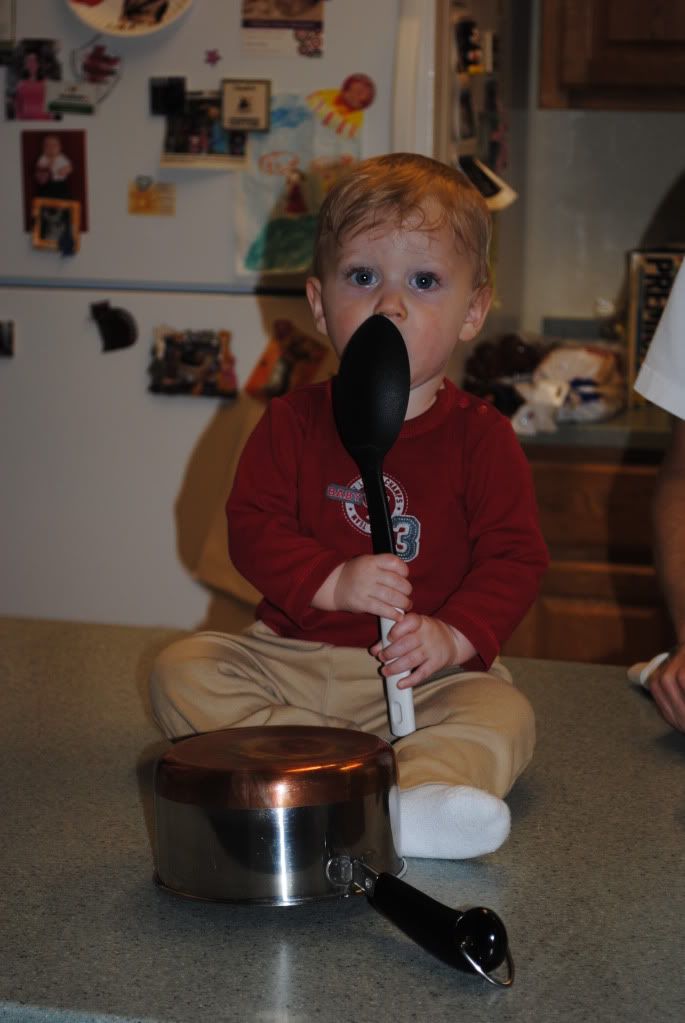 That's about it for this week.
Hopefully, by the time we get home Tom and I will feel like eating again. We should get plenty of dinners out since we'll have a family of willing babysitters. Right, guys?