Yesteray (Sunday) we opted to hop in the car and head towards Naha. We didn't really have a particular destination in mind. We figured we could stop if we saw something interesting. We saw signs for
Shurijo Castle Park
and decided to stop. Well, we ended up trying to go in the back way and there were way too many stairs to climb, while lugging a big stroller. We did find the main entrance and decided that it was too big of a place to try to see in just a couple of hours. Plus, it didn't look stroller friendly no matter how you got in so we decided to come back after we get a backpack to carry Brendan in. 
We got back in the car and kept going. This time we found the main shopping district in
Naha
. We found a parking lot but we had no idea how much we would end up spending since there were no signs in English. We took our ticket and hoped for the best. It ended up only costing 400 yen, which was less than $5. Not too bad.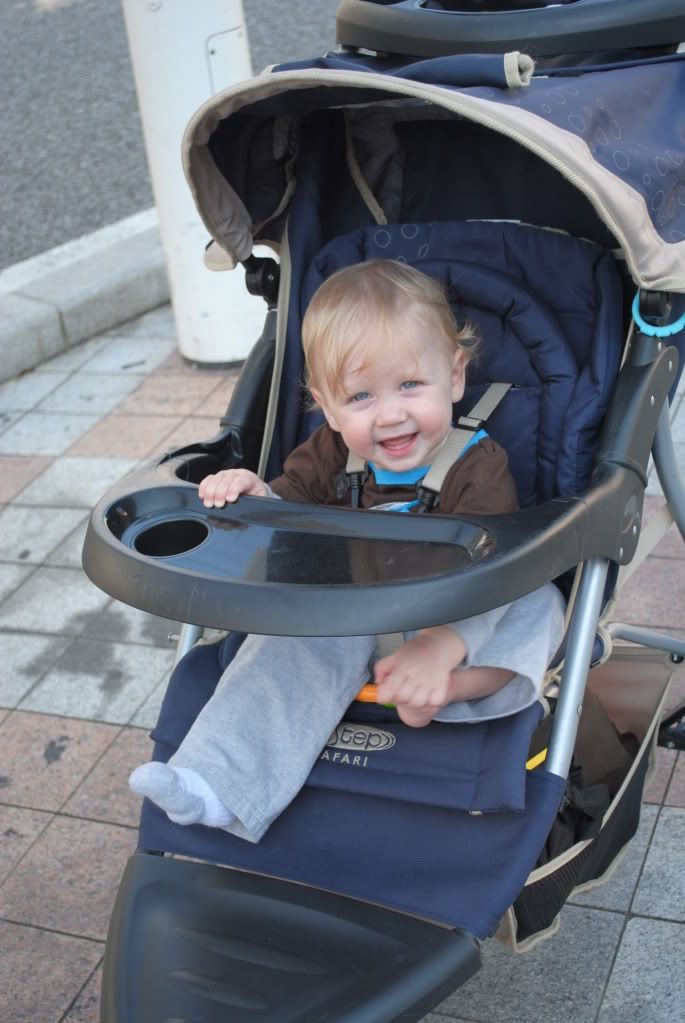 Brendan had a MIUCH better day yesterday than he did the two days before. I previously posted about those rough days. In case you missed it, click
here
.
I wish I had a nickel for everyone who stopped to talk to and play with him. Men, women, young, old...he certainly attracted some attention. And half of them didn't give Tom or me the time of day.
After walking around a bit we needed a snack. And guess what we just happened to find.
They do things a little differently at McDonald's here. For starters, the uniforms look sharp. And they value your time, not only at McDonald's, but everywhere here. They are in a hurry to help you because they know your time is important.
In case you're wondering, 200 yen equals about $2.43, depending on the current exhange rate. Currently, 82 yen equal one dollar but it's constantly changing.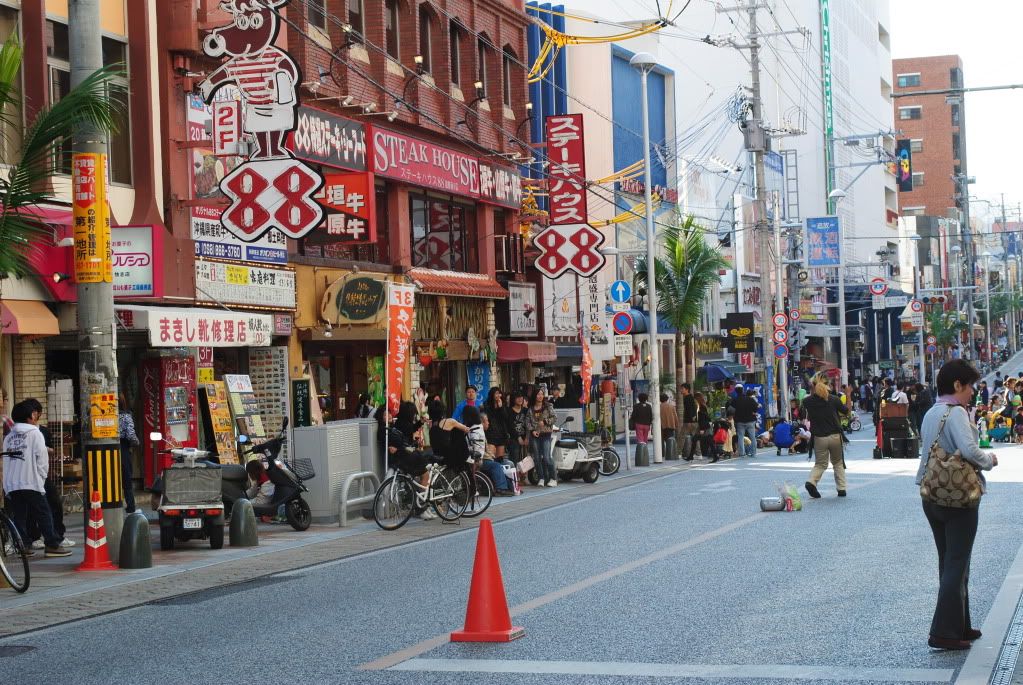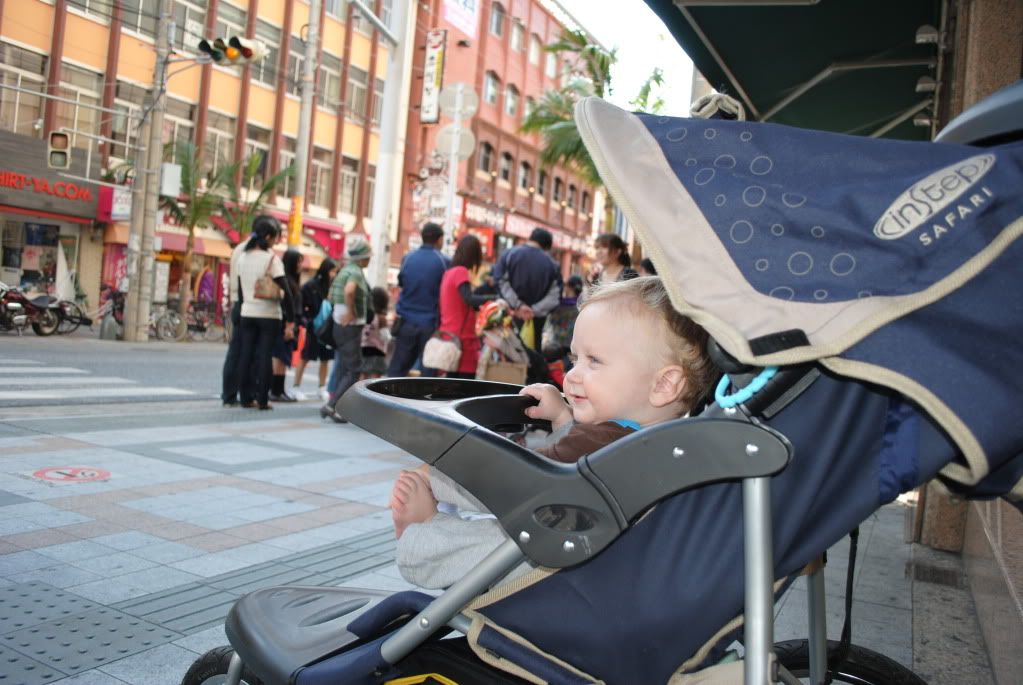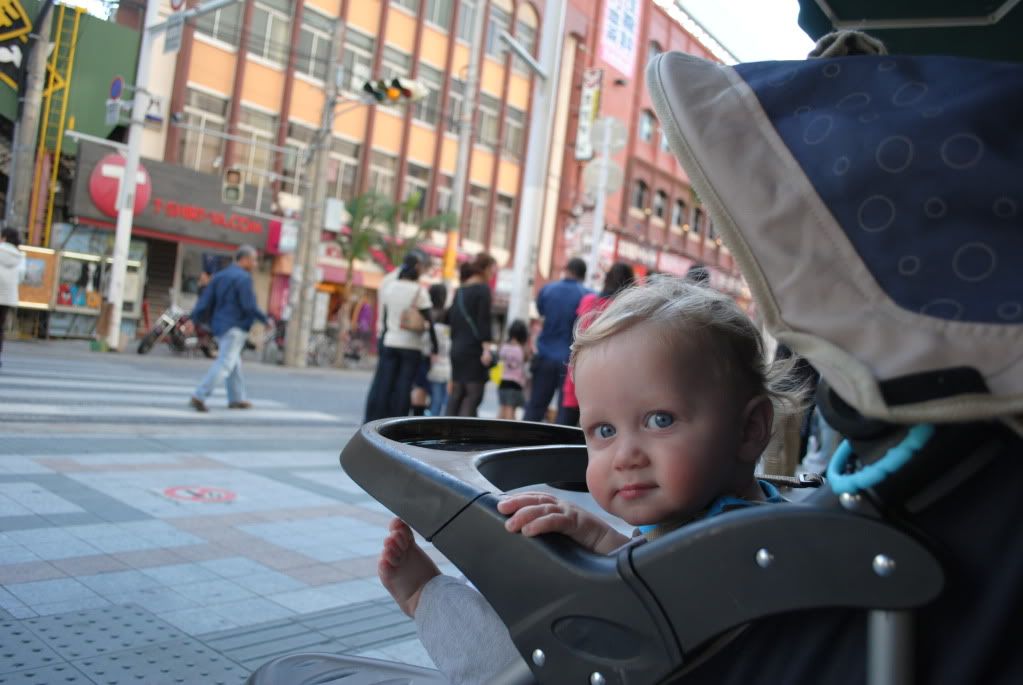 These are Shisa dogs. You can read about them
here
. You see them outside of a lot of buildings here. They have all different kinds - big ones, small ones, mean ones, funny ones. I plan on getting us a pair at some point.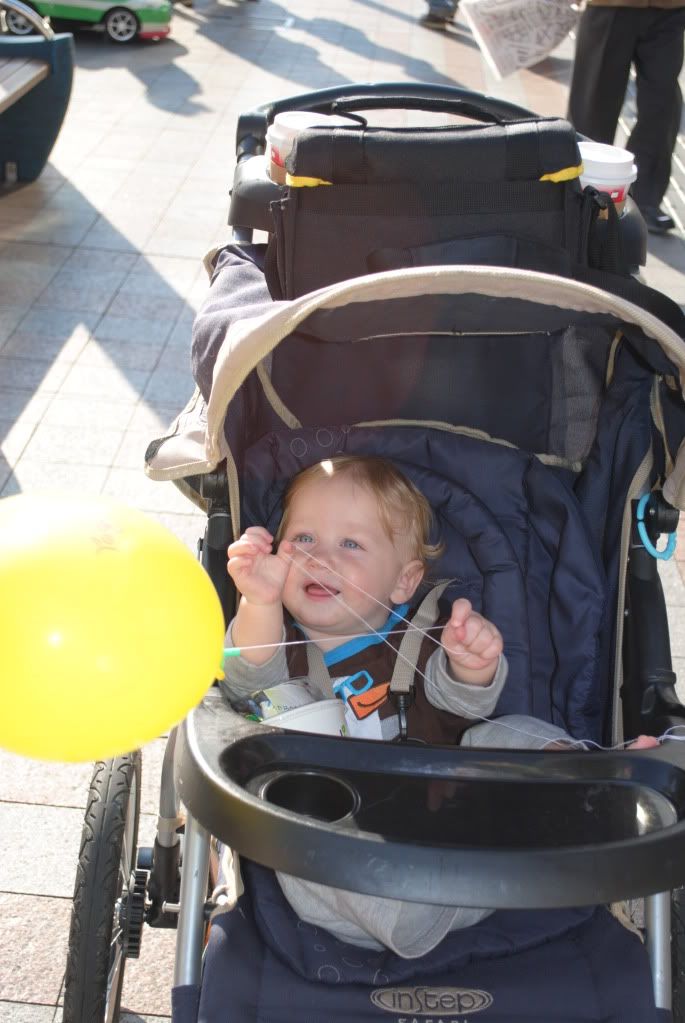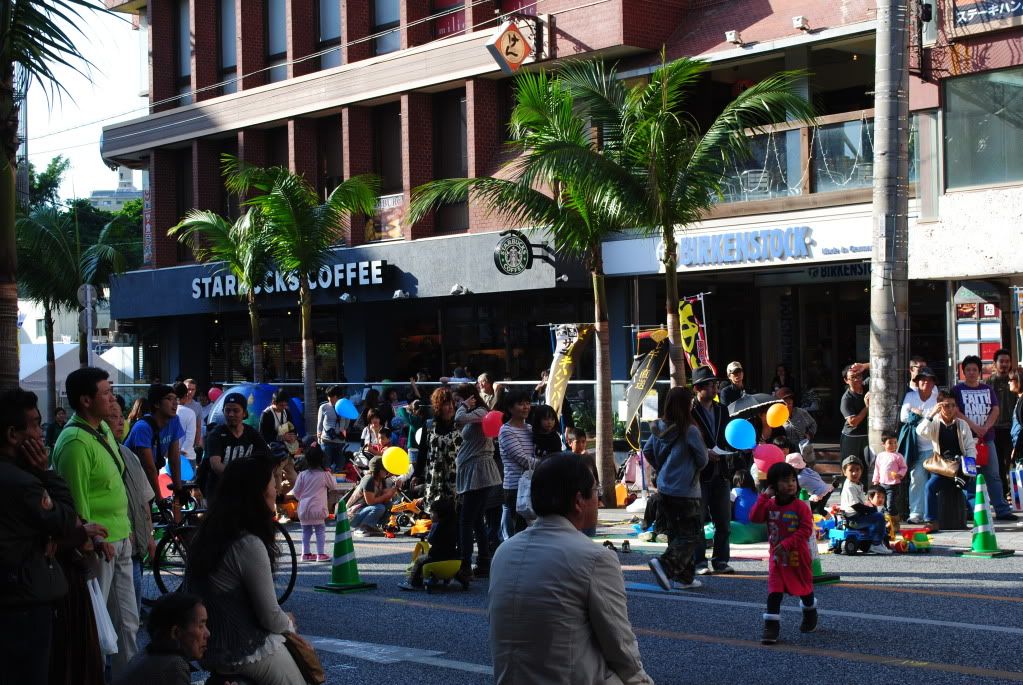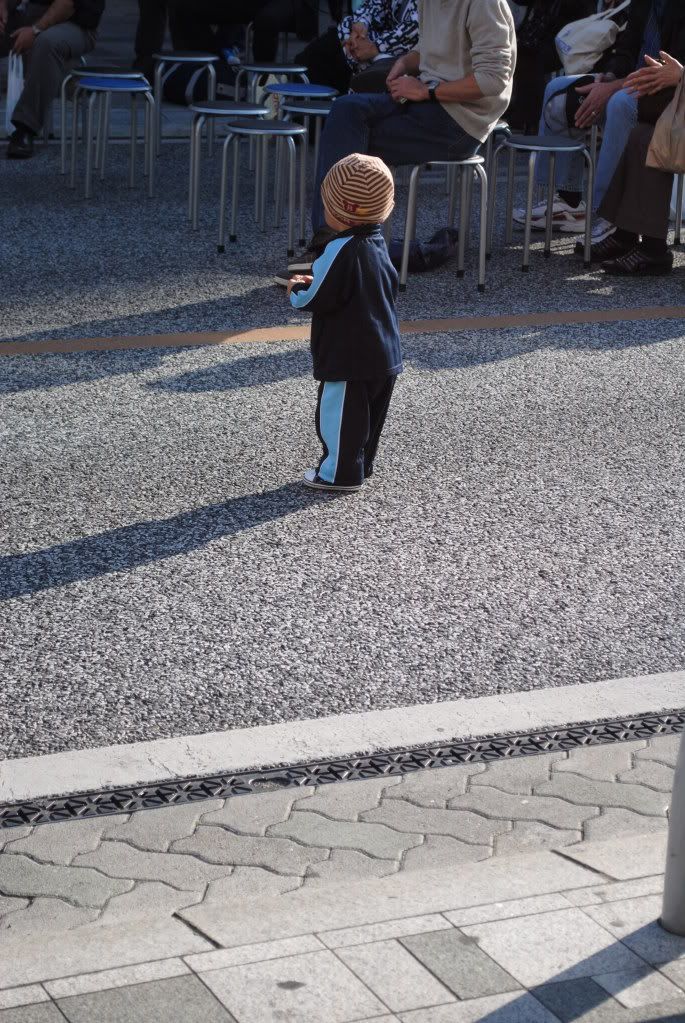 Tomorrow's moving day! Wish us luck!