Tom started work Monday and Brendan and I are doing our own thing. We've been playing, napping, eating, and running errands. His hellion streak has ended (hopefully for good) and now that we are getting into a routine, and a schedule, he is back to his sweet self. Yesterday we ran errands until he was ready for a nap. I intended to drive straight home and put him to bed. And then I spotted Gracieux, with an Open sign in the window. Gracieux is a French bakery I spotted while on our way to the American Village. I had to stop. I wanted one of everything in there. I settled for a baguette and a pain au chocolat. I should have taken a picture but I was too excited to eat it. Poor Brendan went down for a nap, and I sat down with a treat. I'll share the next one. I told Tom I'm going back every day. He thinks I was kidding.
That was all beside the point. After our second round of errands Brendan went down for another nap, against his will. Tom got home and wanted to see the sunset. Unfortunately, I had just started dinner and the baby was in bed so he went by himself. I consoled myself with the thought that I have four years to see this.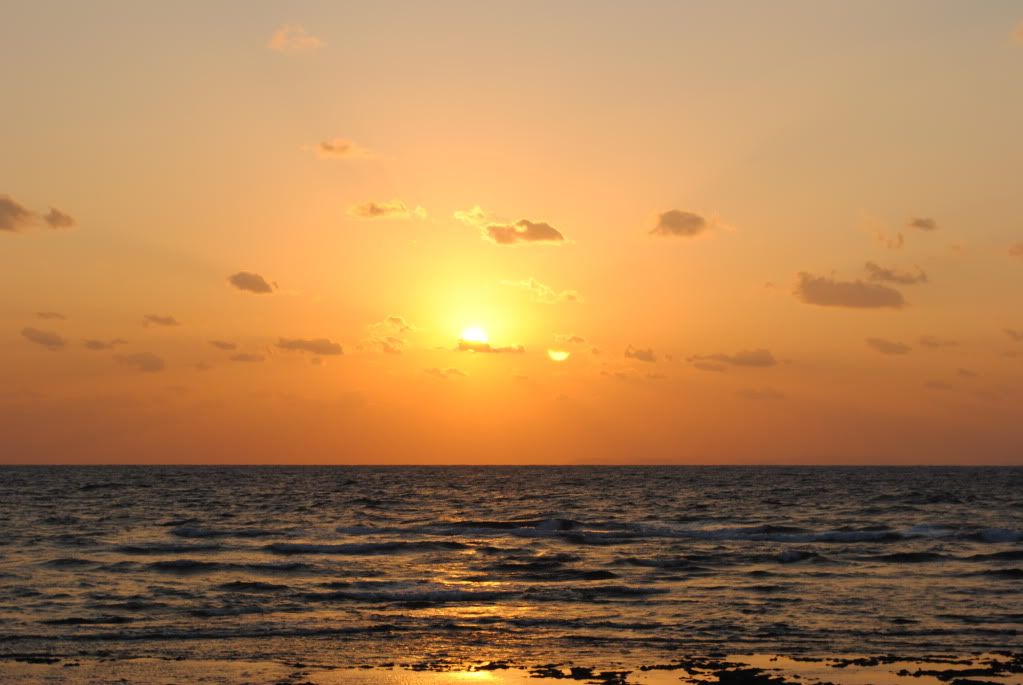 And this.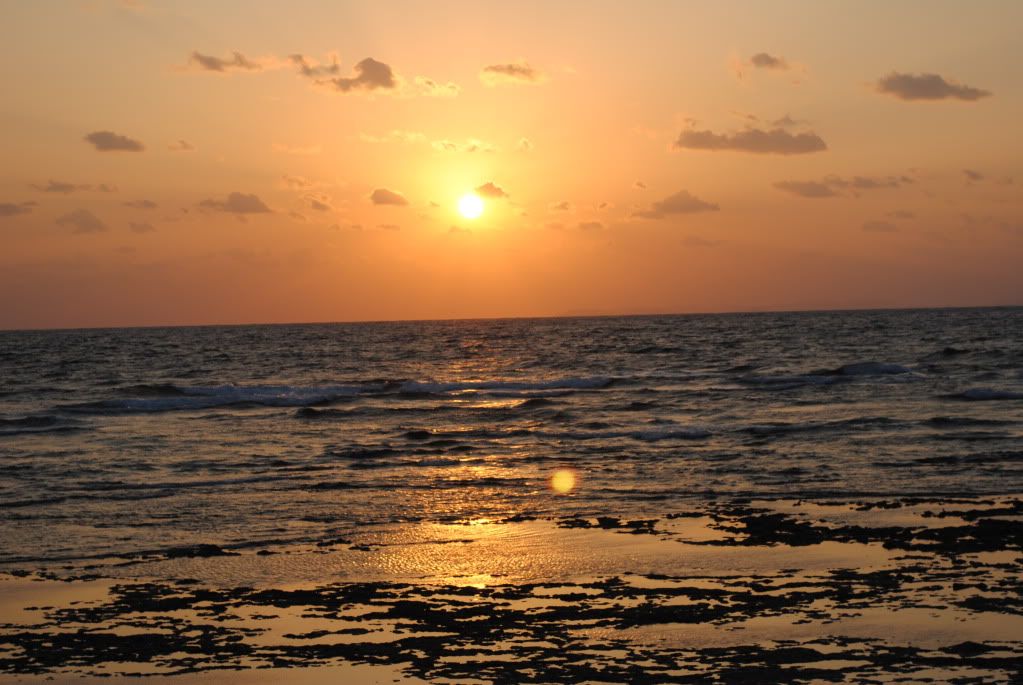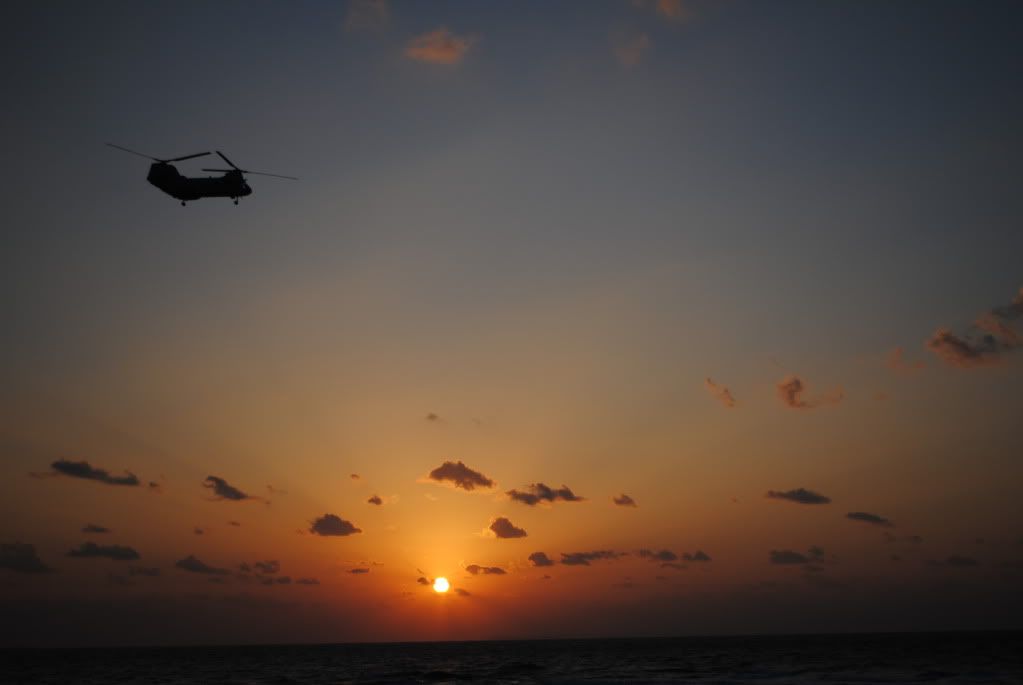 And this.
But these moments are the ones I need to soak in.
After all, you only get spaghetti for the first time once in your life.
He thoroughly enjoyed it.
He went straight from high chair to bathtub.
As we are quickly approaching Brendan's first birthday, I have become very nostalgic. I can't believe this baby of ours is so quickly turning into a little boy. He no longer does the "soldier crawl" (which I thought was extremely appropriate for a military kid). He is now a pro at this crawling stuff. He has been pulling himself up from his knees, but he couldn't quite figure out how to get his feet turned the right way so that he could stand. That is, he couldn't figure it out until this morning. He just had to want it bad enough. And I guess he wanted the laptop bad enough to figure it out.
Tonight we're going out to dinner so that Brendan and I can see the sunset, too. I am going to pick the restaurant this time since Tom's most recent choice was a big flop.