Look what we got today.
Just kidding. This was out in the parking lot and we "borrowed" it while we were waiting for Dad. Where was Dad? Oh, he was inside paying for our snorkeling gear.
Unfortunately, Tom had to order his wetsuit online so it looks like I'll be going without him. Ever tried to put on a wetsuit? It ain't easy.
Anyway, Brendan got tired of being in the store so while Tom wrapped things up we took a walk.
This is a $20 Cosco umbrella stroller and is the best $20 I've spent in recent weeks. We LOVE this thing.
For the record, I hate it when he does this.

Hope this kid doesn't mind being featured on my blog.
It's been a fairly uneventful weekend around the Jones house. Unless you count the fact that Brendan can now walk. Only a few steps, but that still counts. I can't get any pictures of it yet but I'm going to work on that tomorrow. Instead you can have these.
This one is quite possibly my favorite...I love his expression.
And here are a couple action shots.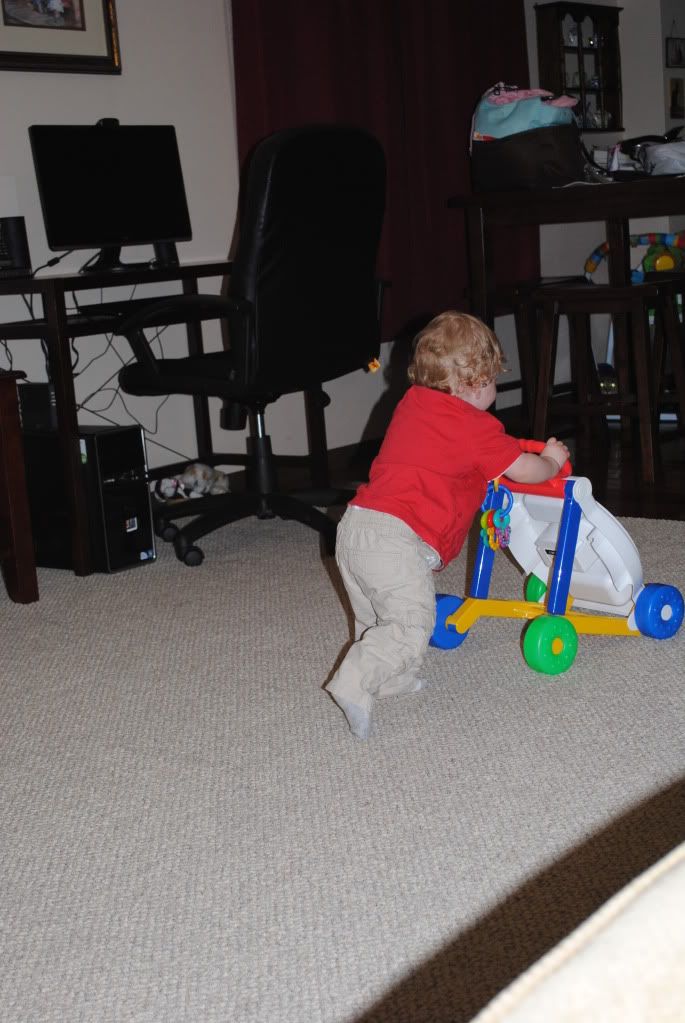 He takes off with this thing like a bat out of you know where.
He got his first Twizzler the other night.
Cross your fingers that I'll be able to get some good walking footage tomorrow!