Our first week of work and school is over. It has definitely been an adjustment, and is definitely still a work in progress. If we get to daycare right at breakfast, the drop-off goes well. If not, well, that's another story. Today there was a hat parade. So Tom and I left work early and gathered in the parking lot with the other parents for what was sure to be a spectacular presentation.
Doesn't he look thrilled?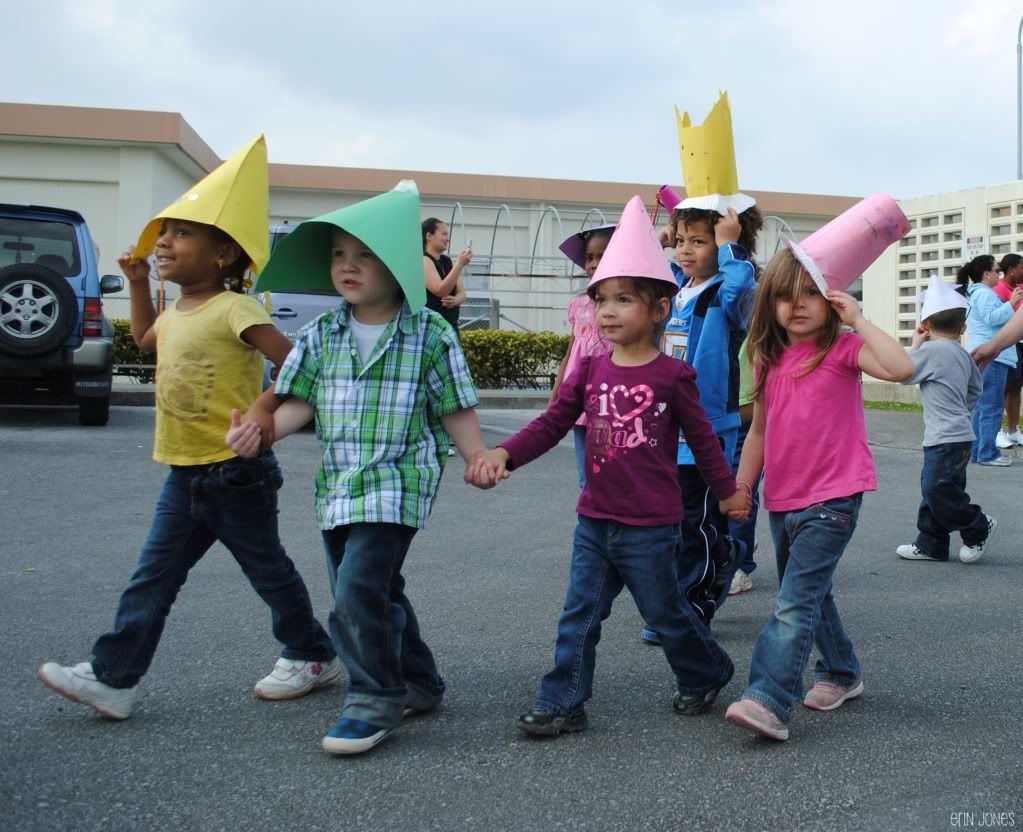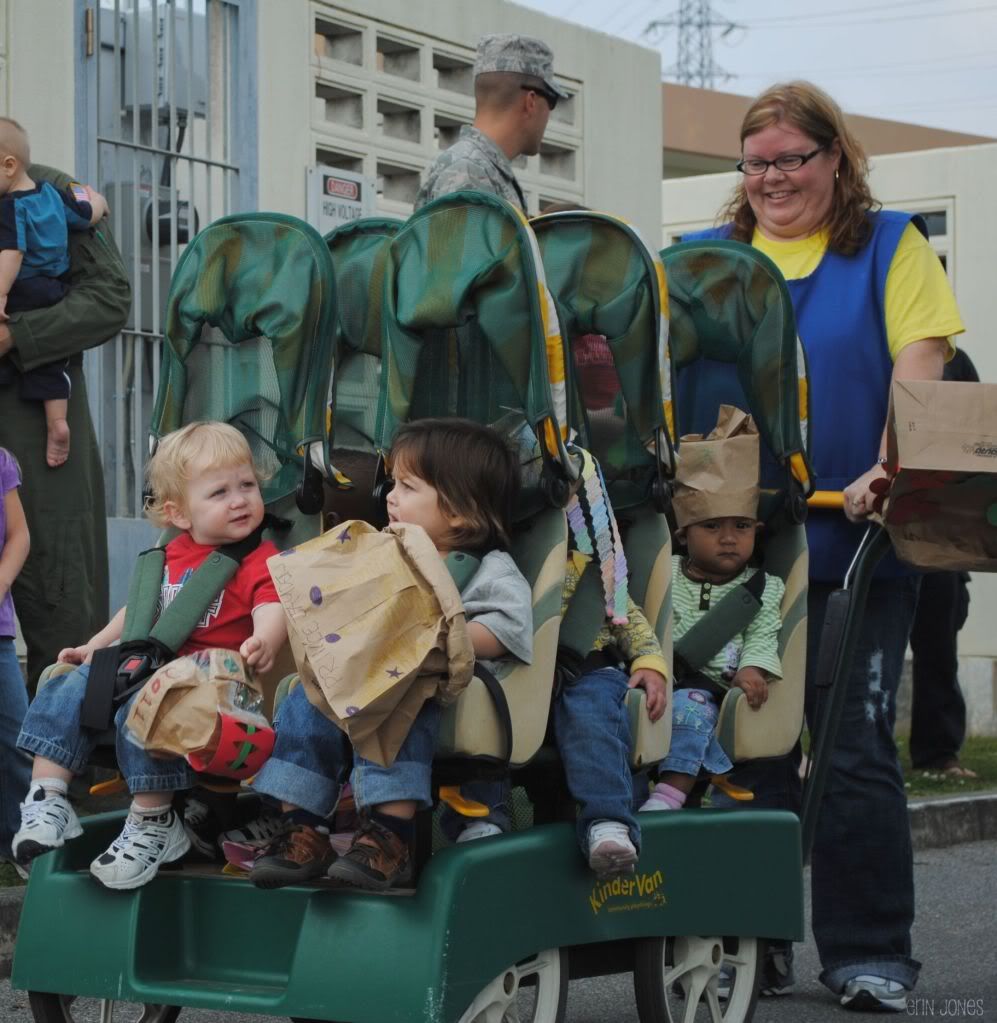 Half a smile because he spotted Daddy.
When he spotted me he wasn't sure if he wanted to laugh or cry.
And crying won.
He wasn't interested in the hat parade.
We've both been by to check on him every day. We watch through the window so he can't see us. He does fine after the initial drop-off. His teacher told us we need to work on teaching him to feed himself. We've been trying. It's a big mess.
Poor boy also has a cold. I knew it was coming. Coughs and colds go hand in hand with daycare.
There will be much TLC around the Jones house this weekend.
Happy Weekend!