It's been a rough week, and it's only Tuesday night. I'm posting these and then going to bed.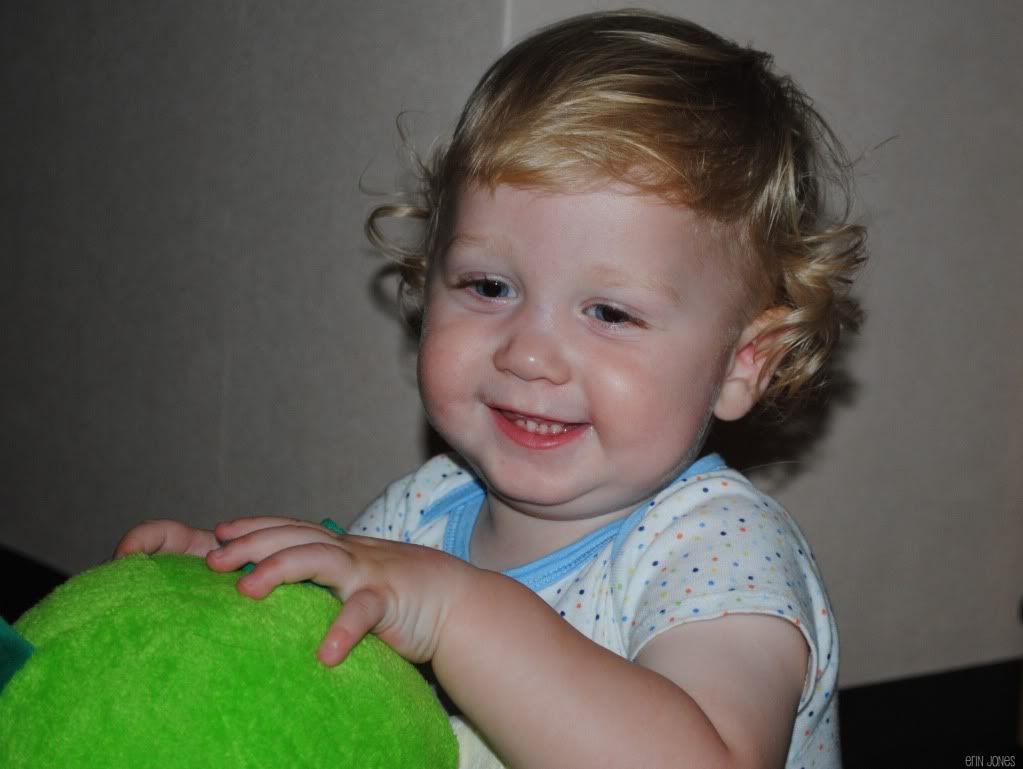 He has rediscovered Scout.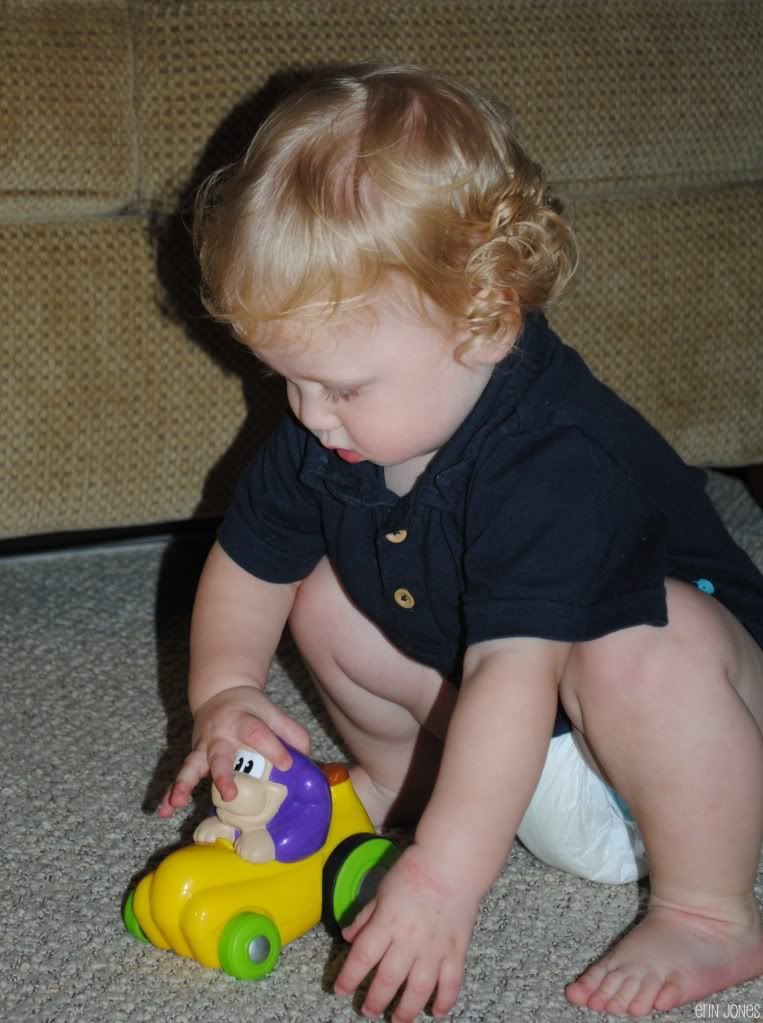 He's no longer afraid of the monkey car. This is now the toy he plays with the most, by far.
Naughty.
And naughtier.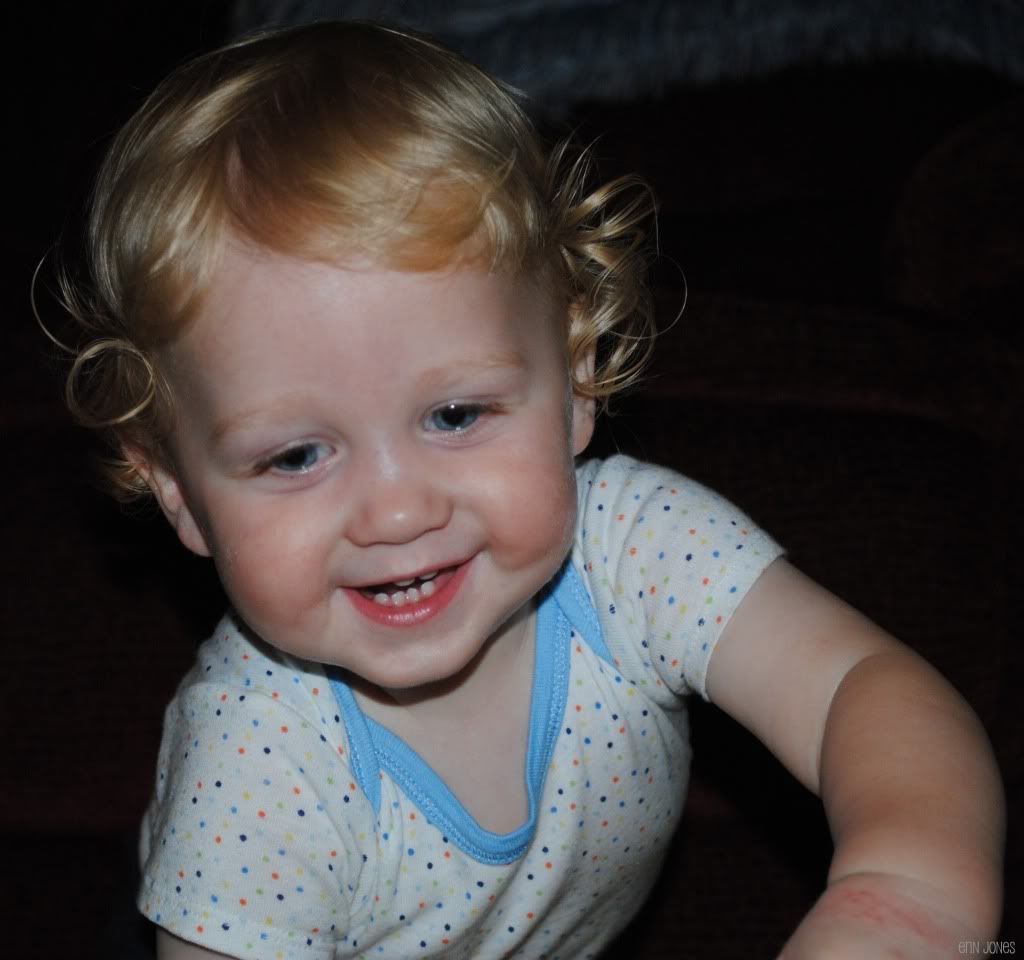 If I can't see you, does that mean you can't see me?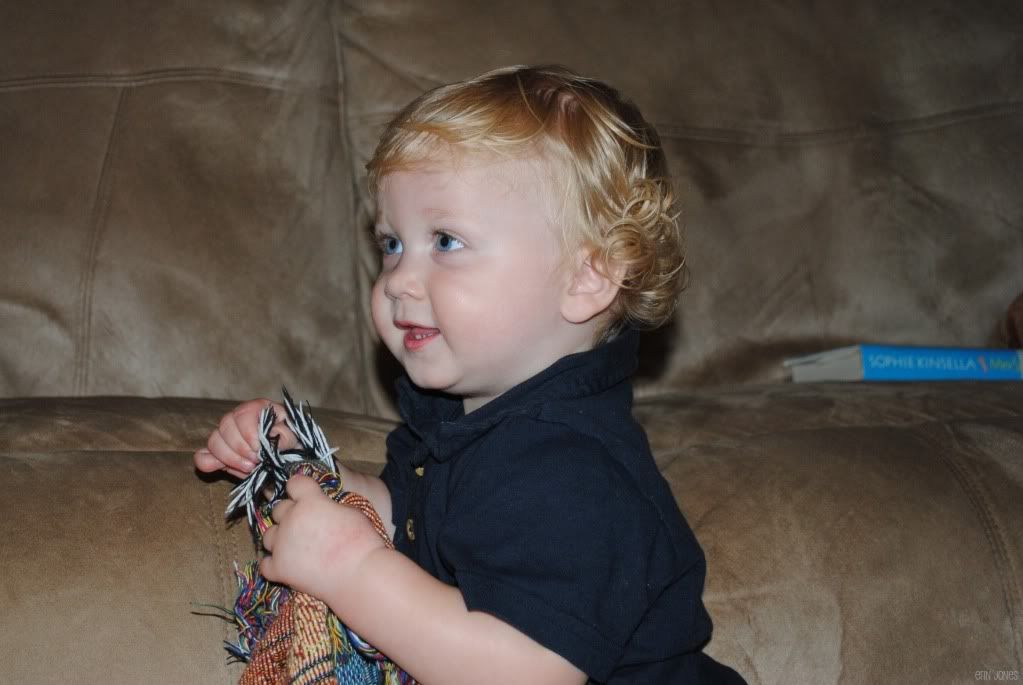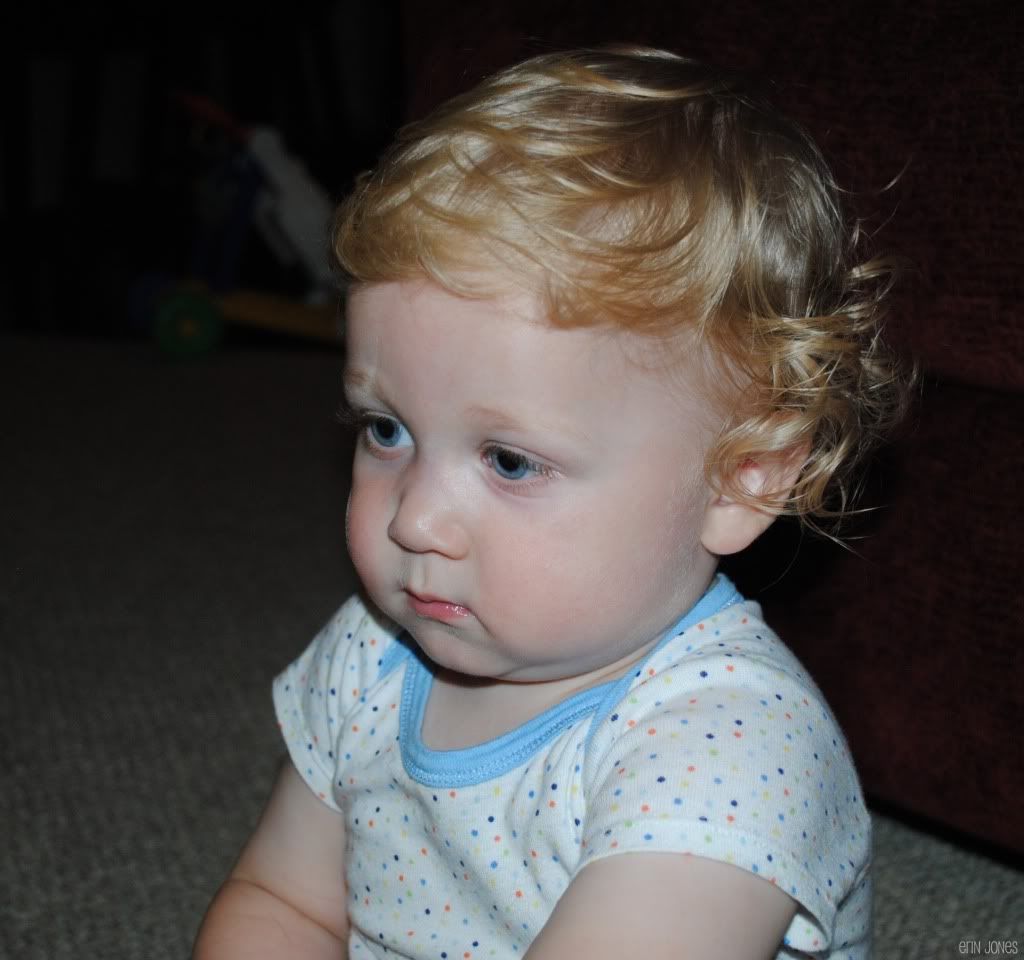 'Night!