In the confusion of this week, I forgot to do a post about Brendan's actual birthday. Most of the day was spent quietly at home. He had pancakes, one of his favorites, for breakfast.
He also likes sausage links but we were all out.
We did have to leave the house so I could go to a job interview (I got the job). Brendan was supposed to go to the CDC. Well, I got there to drop him off and they wouldn't let him stay because he wasn't wearing shoes. My kid doesn't walk, and from what I've read shoes are not necessary indoors. Plus, he takes them off every time I put them on so I don't usually bother. It was his lucky day.
Daddy got home extra late so I didn't bother cooking. Brendan had soup and grilled cheese for his birthday dinner. Grilled cheese is another favorite, and we followed it up with a birthday cookie.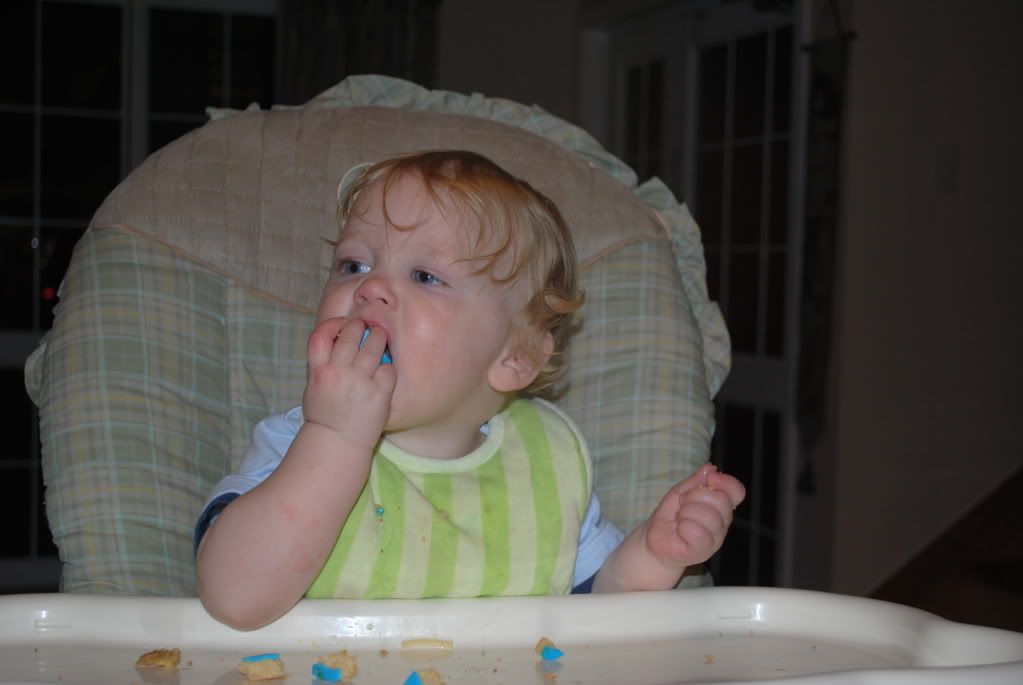 When I got this cookie, I told the man at the bakery that I wanted either blue or green. Due to the language barrier, he thought I said blue and green so I ended up with two cookies. What a shame, I had to eat the other one.
As you know, we had the birthday party last weekend so there were no presents on his actual birthday. Well, I checked the mail and we had THREE boxes. One contained these.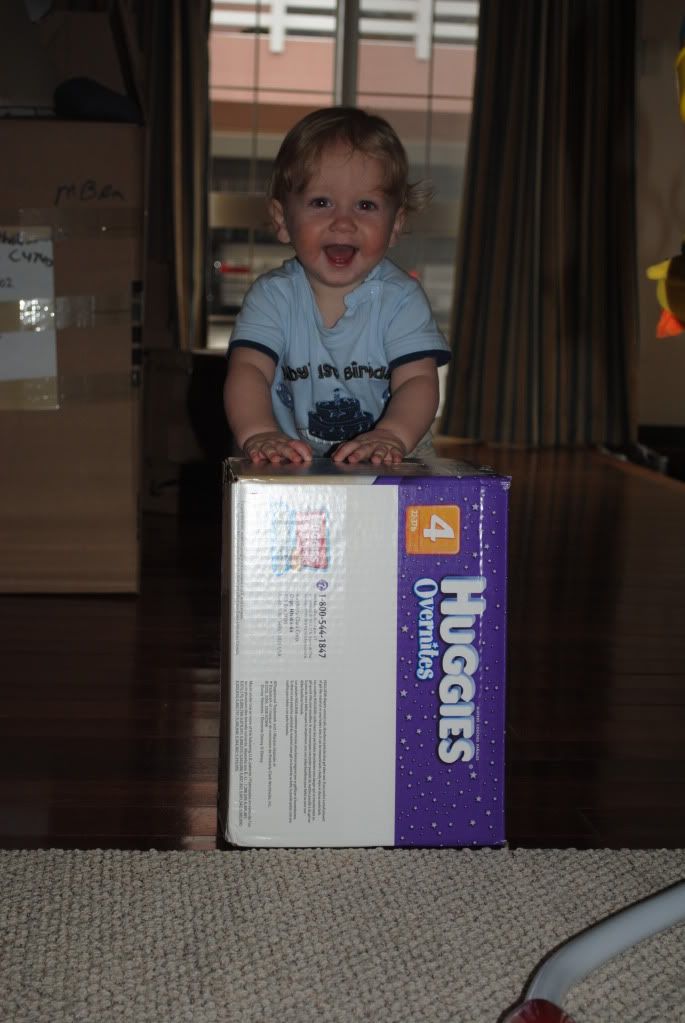 We've been having some trouble with leaking diapers. The poor little thing wakes up with his clothes soaking wet. He's actually been going to bed with TWO diapers on. I ordered these Huggies Overnites from walmart.com. So far, so good. He has slept all night twice and had dry pj's in the morning. The box also makes an excellent push toy.
He also got his birthday/Christmas gifts from
Will
.
This book was in one of the boxes, and I could hear it talking through the box the whole way home.
I'm a sucker for a brand, and I LOVE Baby Einstein.
Well, this afternoon we were playing on the floor. I've mentioned several times that I'm trying to get this boy interested in books. He does love the interactive ones. We were looking at this one and I said, "Show Mommy the dog." He pointed right to it. No kidding. And he did it three times.
Don't believe me?
There's your proof.
My kid IS a Baby Einstein.
And if your kid did this way before mine, please keep it to yourself and let me bask in it for a while. Thanks.
Now, on to the rest of our week.
I've been doing some unpacking, which is difficult, but I have had some help.
We went grocery shopping yesterday. We tried out the racecar cart.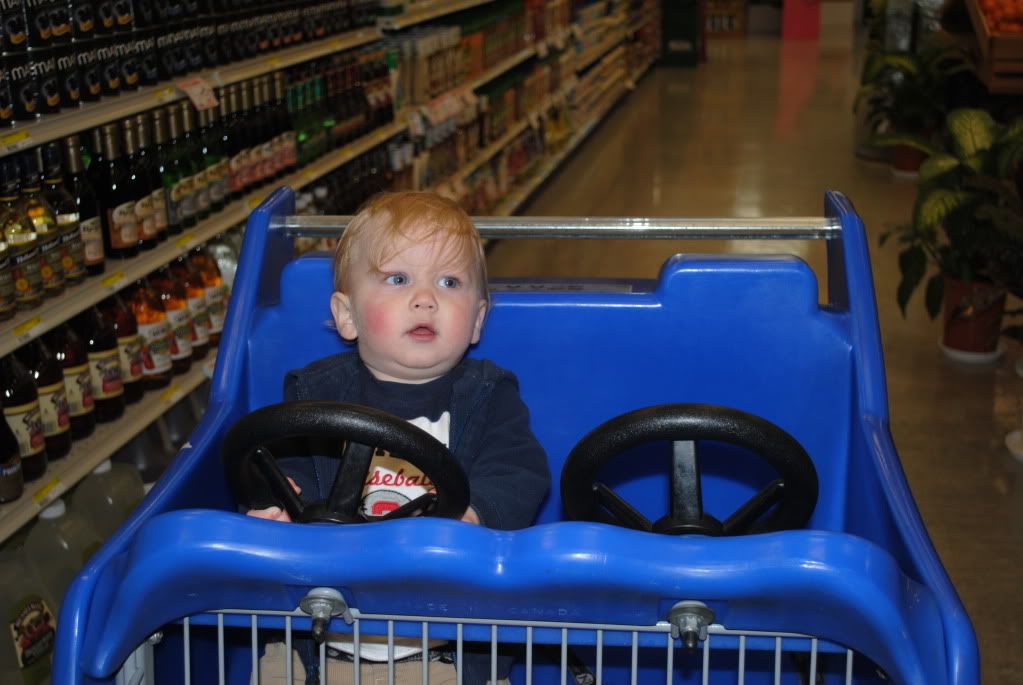 I must say he wasn't totally thrilled. I thought it was hilarious. There are lots of moms driving racecar carts at the commissary at 10 a.m. Maybe it's because I worked at a grocery store for eight years, but I love to walk into a store and see the shelves blocked, nice and neat. It almost makes me hate to take something off the shelf.
I call this Cheerio Head.
We think Brendan makes an abnormally big mess when he eats. Maybe all kids do? And we only give him finger foods. I have yet to let him try to self feed with utensils. I shudder at the thought.
Sadly, I think it is time for a haircut.
It's beginning to resemble Justin Bieber.
What's even more sad is that I have no intention of getting it cut for a while.