I'm so tired of boxes. We first moved into this house because we wanted to be in before Christmas. I don't think either of us "loved" the house. We signed a six month lease and decided we could move when the lease is up if we find somewhere we like better. I think we'll stay here until our tour is up. I can't stand the thought of moving again. We spent a few hours Saturday and a few hours Sunday unpacking. On Saturday I had a different helper.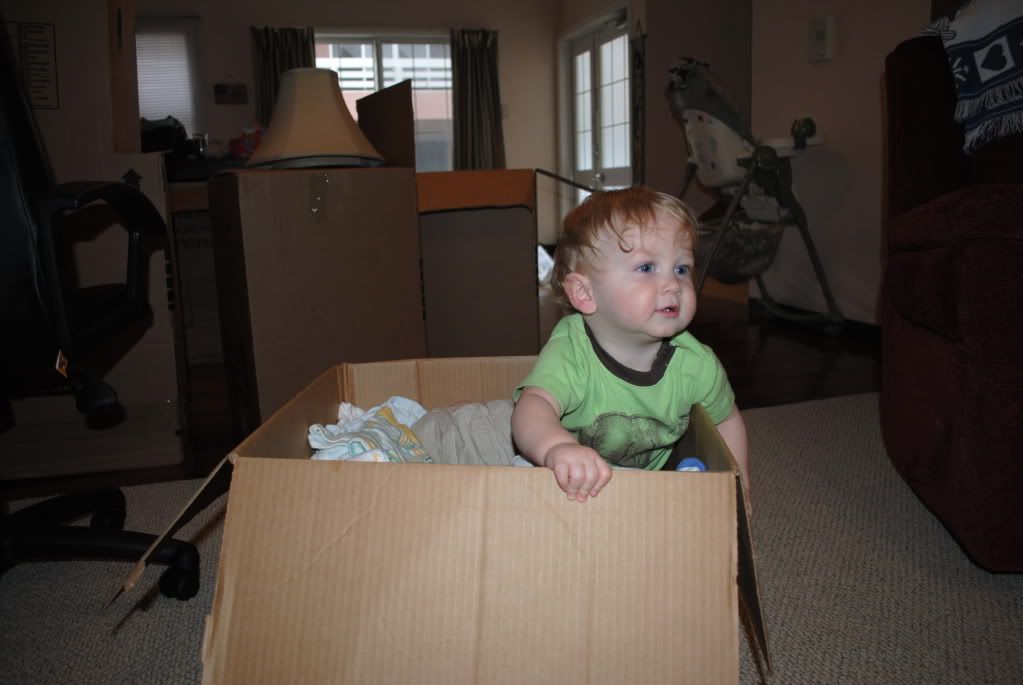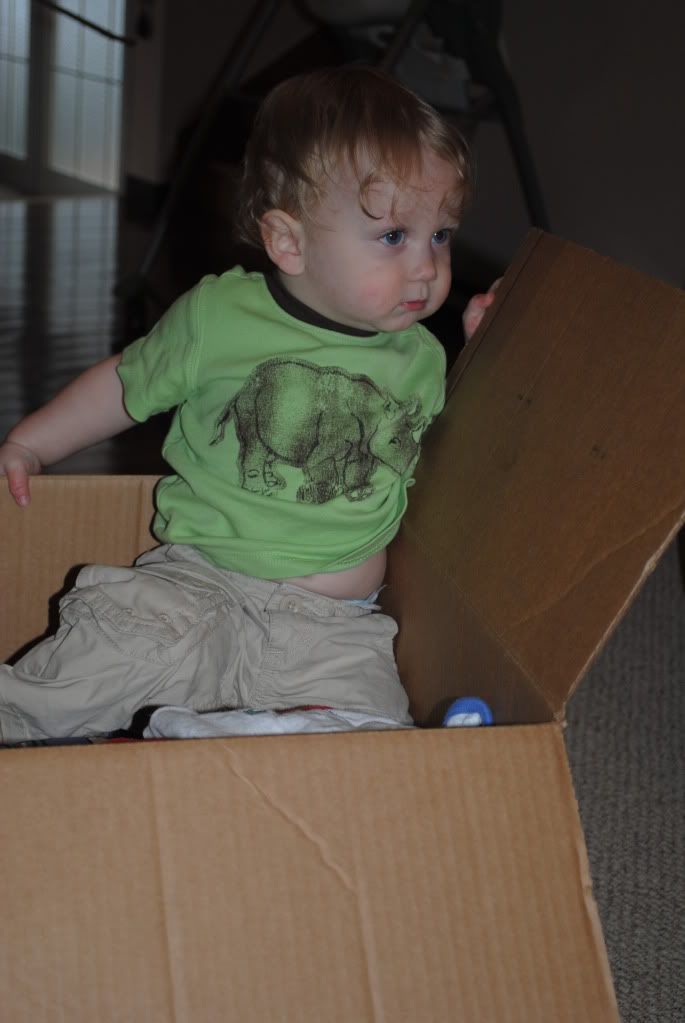 I'd much prefer he play in boxes than climb the stairs, which he can now climb all the way to the top. At the top of my to do list is ordering another baby gate.
Sunday evening Tom went for a walk and came home and handed me an appointment card for a massage. What a treat. When I got home I walked in the door and saw this.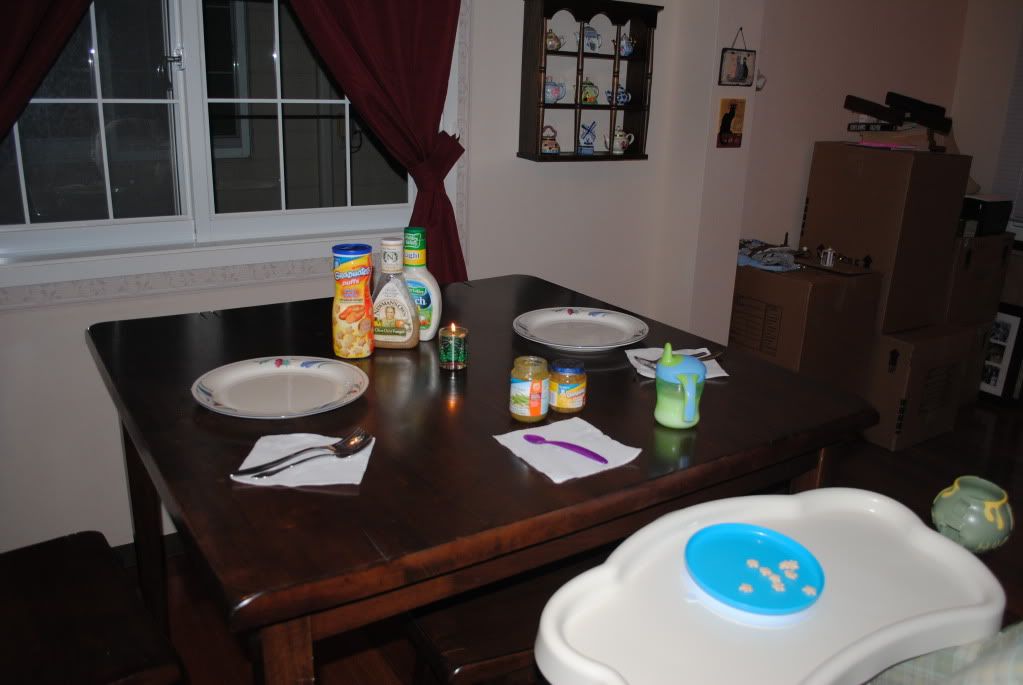 A relaxing massage, dinner was ready when I got home, AND he did the dishes. What a man!
At night after dinner we always play in the floor. Last night we had to show Daddy how Brendan can point to the dog in his book. He can now point to the kitty and the bird. We like to sneak up on him while he's playing and whisper right on the back of his neck. It never fails to make him giggle.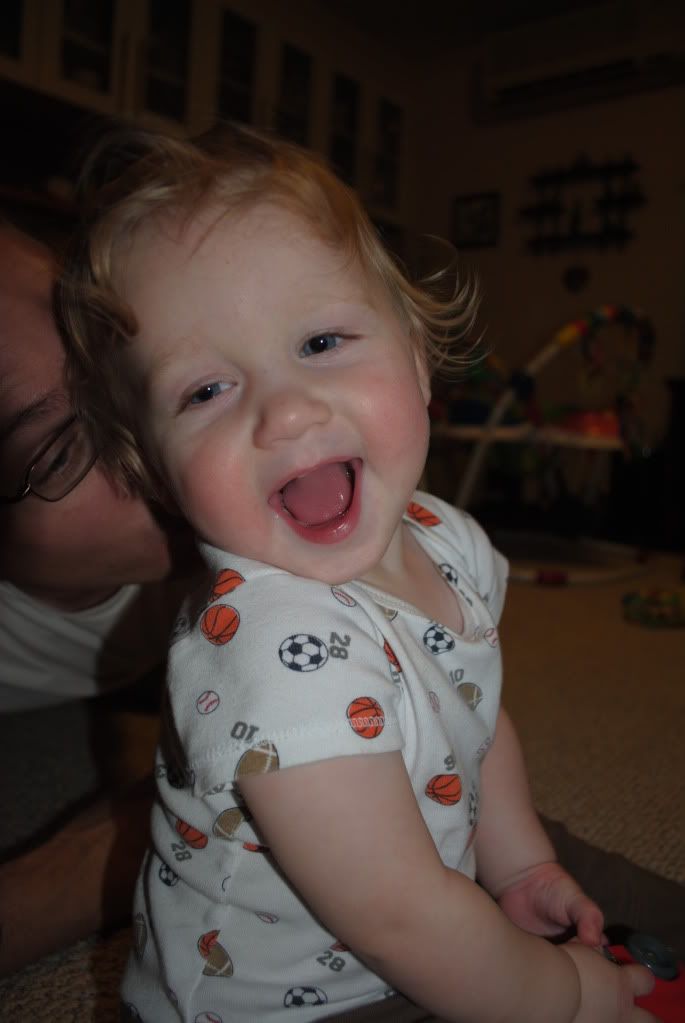 And that's all folks. Just a quiet weekend around the Jones house.