We took advantage of a gorgeous Sunday and went to the Okinawa Zoo. There are pros and cons. I felt a little sad as I walked through because the enclosures are so small. It's sad to me to see animals in captivity, but I'm used to big, sprawling zoos and this was definitely different. However, we could get up close to the animals unlike anything we've seen back home. And we saw lots more animal caretakers than we usually do.
Brendan rode his first horse.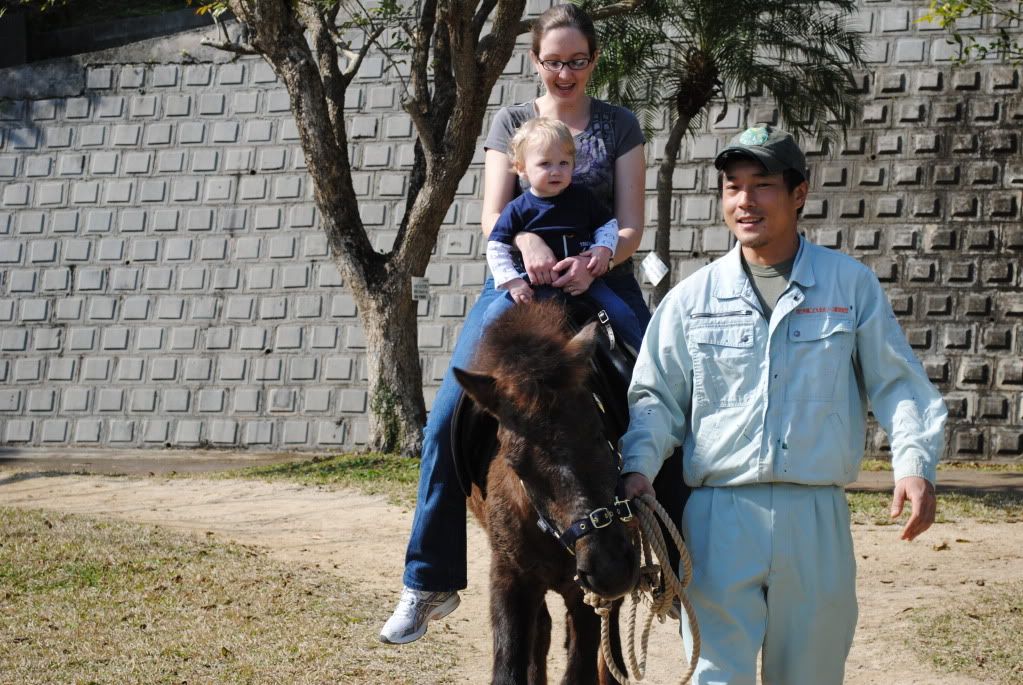 And we saw some family.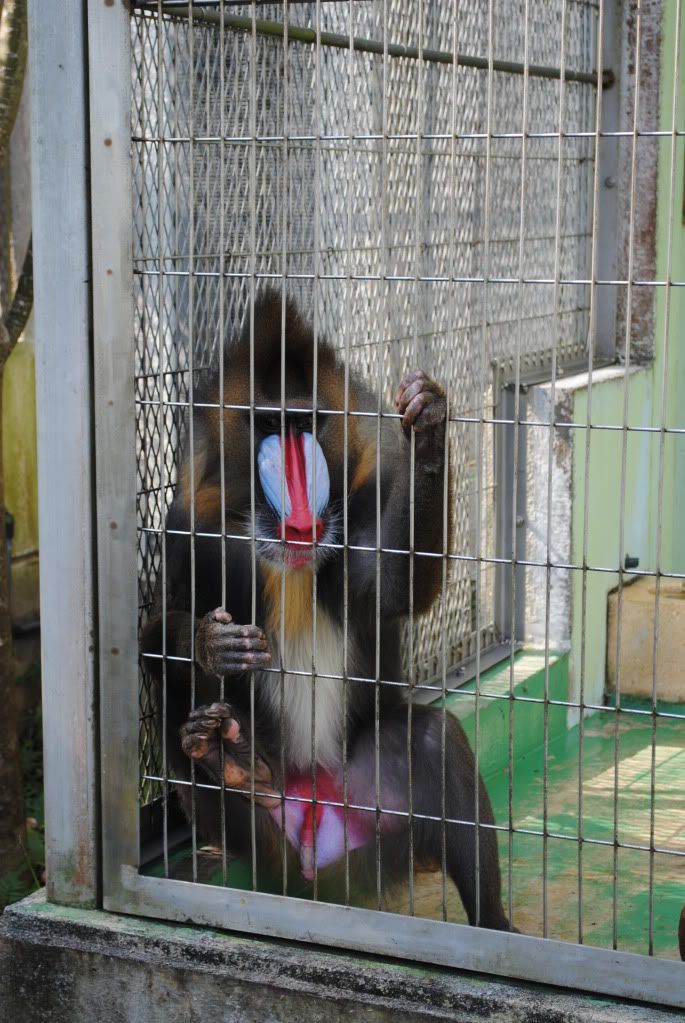 I took this one on manual. :)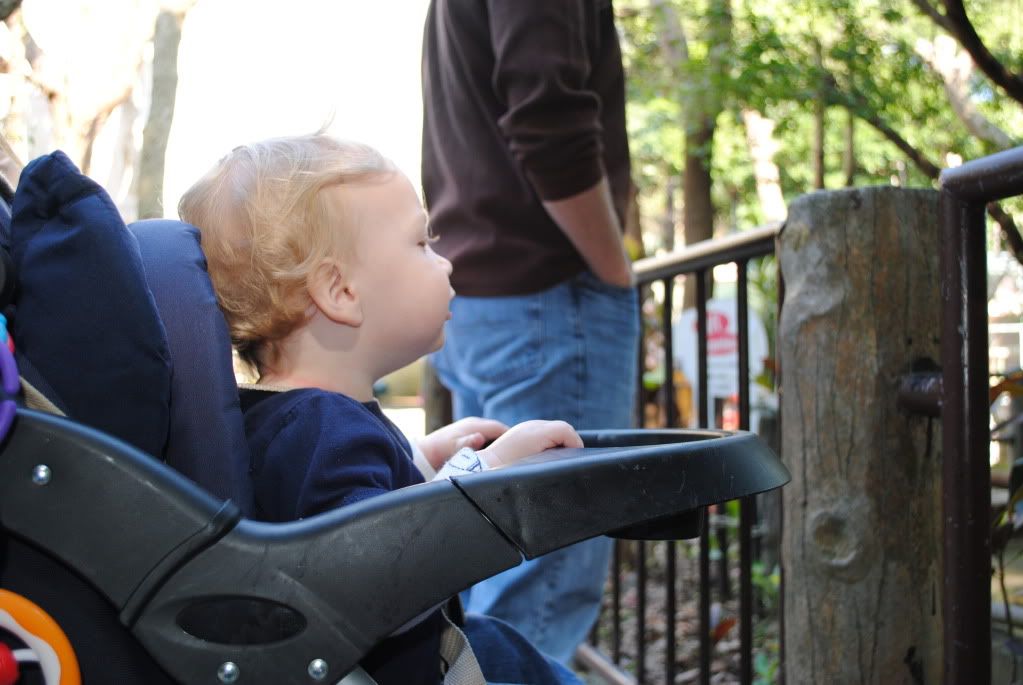 Brendan was really straining to see the hippos. And see that hip high fence? That's all that separated us from them. No kidding.
Back home we call this a peacock.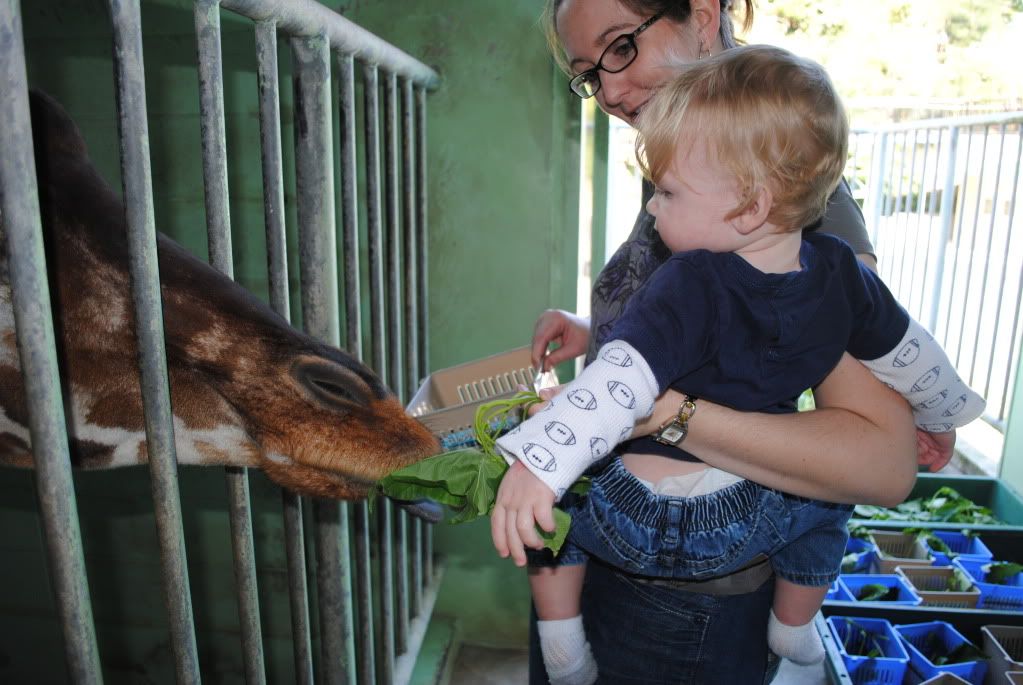 Anyone know how to get rid of those circles? Tips welcome.
We checked out the petting zoo.
We had to put this guy down because Brendan tried to squeeze him. We're working on being gentle.
He's a mean motor scooter.