Baby's First Haircut
Or maybe "hair trim" would be a better term. I only had his bangs trimmed and left the precious curls in tact. Even so, I cried.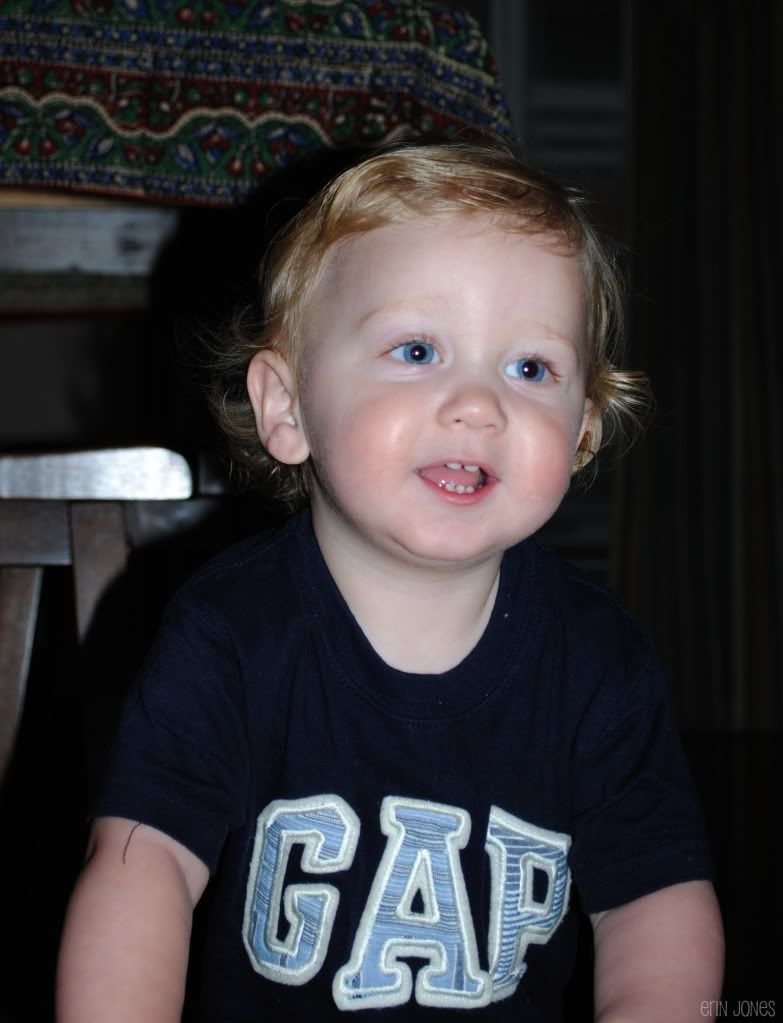 His big boy haircut deserved a new big boy chair.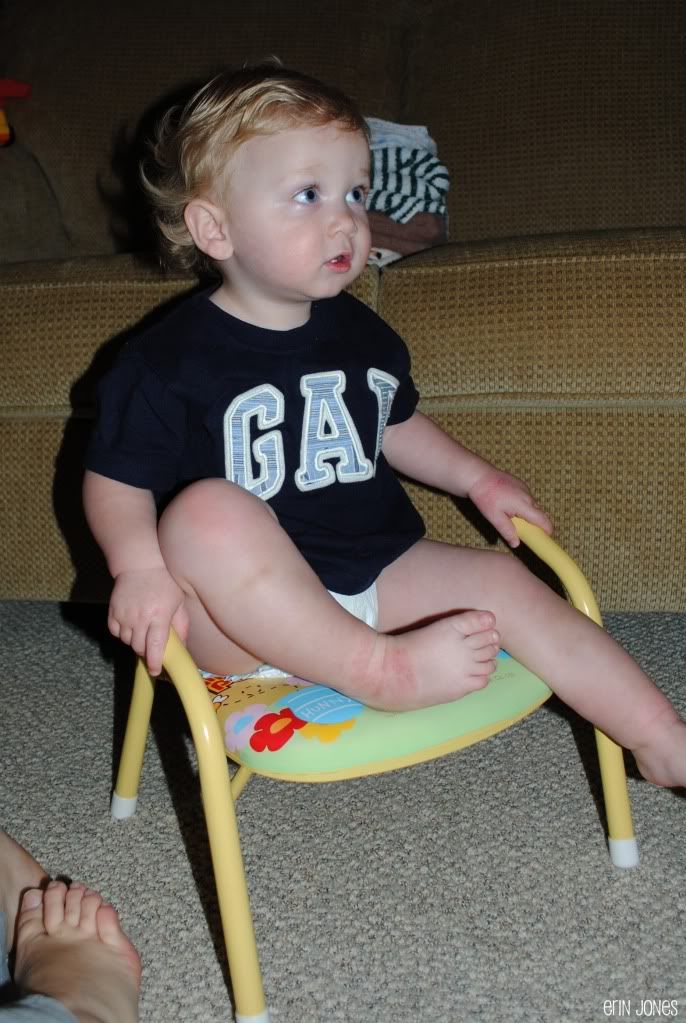 He can also do the sign for "more." I don't think anyone in my family has attempted baby signing so click
here
to see the sign. Sometimes a baby's sign doesn't look exactly like it should, but the parent can usually figure it out. Here's Brendan's version:
Tom says he's doing pat-a-cake but I know better. If I prompt him, he'll do the sign instead of yelling for another bite.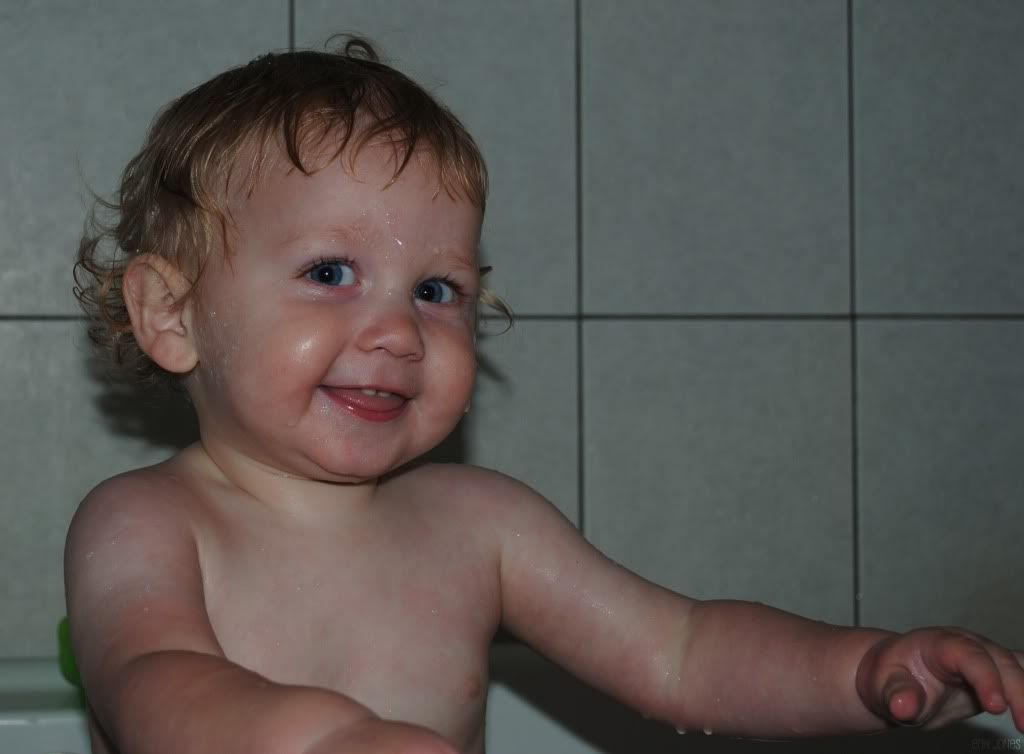 Goodnight from our little big cutie!